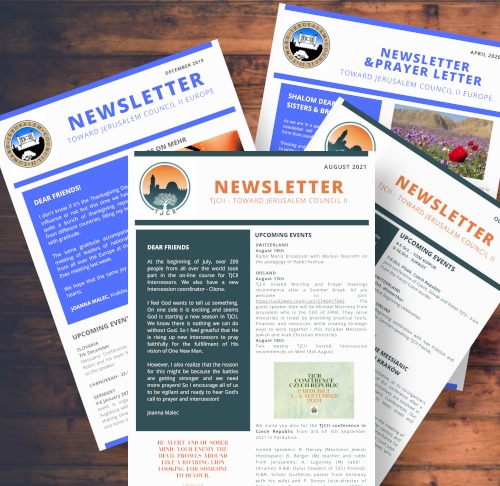 Upcoming events, reflections, prayer letters, requests from the nations and more
HANDBOOK FOR TJCII INTERCESSORS Peter Hocken
The call of the TJCII intercessors is to intercede on behalf of the body of Messiah for the reconciliation between Jews and Gentiles...
Vision Origin and Documents
This booklet, Toward Jerusalem Council II: Vision, Origin and Documents, brings together important information for anyone wanting to understand the TJCII vision and how this initiative developed...
Hebrew Translation – TJCII Vision Booklet
Los Marranos
Este folleto acerca de los Marranos, los judíos de España, Portugal y Latinoamérica bautizados por la fuerza, es el tercero en la serie de folletos de Hacia el Concilio de Jerusalén II (TJCII por sus siglas en inglés).
TJCII – La Vision y la Historia
"Hacia el Concilio de Jerusalén II" (TJCII) es en primer término una visión. Es una visión que lleva las huellas del Espíritu Santo. Es una visión para la Iglesia conforme al corazón del Padre comprada por la sangre de Su Hijo.
Identificational Repentance / Towards a Deeper Repentance by Peter Hocken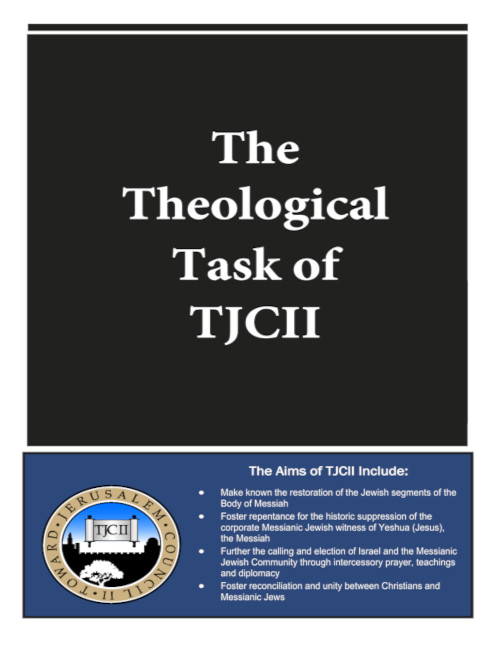 JULY 2009
The Theological Task
of TJCII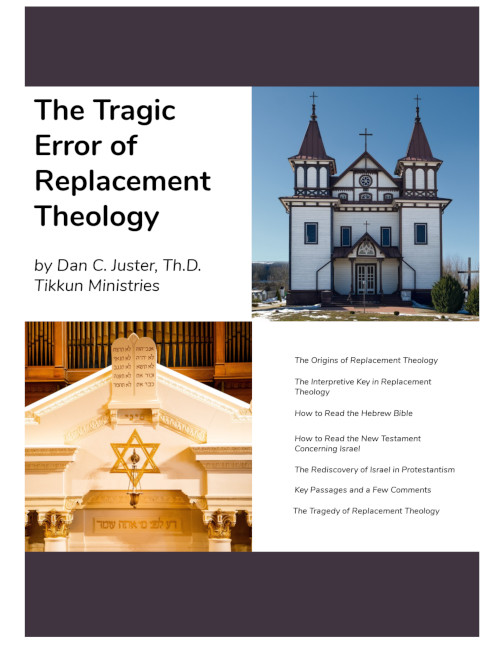 The Tragedy of Replacement Theology
by Daniel C. Juster